GNSS Infrastructure and Networks
Real-Time Networks
A GNSS network is a common resource that helps users achieve a wide range of benefits while enabling cost-saving solutions in the fields of surveying, mapping and other high accuracy positioning work. Whether you're building a new GNSS network or expanding an existing network, our proven solutions simplify the process, cost and complexity of deploying GNSS Infrastructure.
Receiver
A full-feature, top-of-the-line receiver with an industry-leading 440 channels for unrivaled GNSS multiple constellation tracking performance, the Trimble NetR9 was designed to provide the network operator with maximum features and functionality from a single receiver. In addition, it can be used as a campaign receiver for post-processing, as a Continuously Operating Reference Station (CORS) receiver or portable base station for Real-time Kinematic (RTK) applications, and as scientific reference station.
Software
Trimble Real-Time Networks software solutions enable professionals to collect, manage and analyze complex information faster and easier, making them more productive, efficient and profitable.
Antennas
Critical to the value of any GNSS network are the antennas that keep constant watch on GNSS satellite signals. Trimble geodetic antennas provide network operators with the assurance of long-term operation and unsurpassed performance and reliability for the most demanding applications.
Featured Products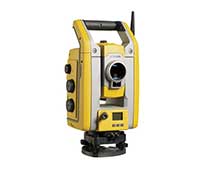 Total Station
Trimble S5 Total Station
Featured Products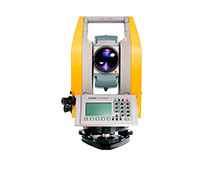 Trimble C-Series
Trimble C3 Mechanical Total Station
Featured Products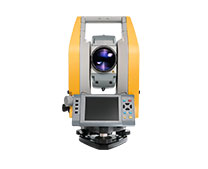 Trimble C-Series
Trimble C5 Mechanical Total Station
Oct 16, 2017

BERLIN, Sept. 26, 2017—Trimble (NASDAQ: TRMB) today announced the release…

Sep 27, 2017

BERLIN, Sept. 26, 2017—Trimble (NASDAQ: TRMB) introduced today the Trimble®…
Training &
Certification