After Sales Support Services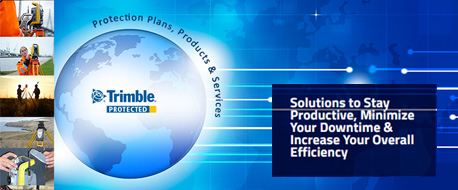 Protecting Your Investment to Stay Productive in Every Part of Your Business
A network of experienced professionals is there for you to expertly guide you through any problem, anywhere, anytime. Trimble Protected Solutions provide equipment protection products for ensuring day-to-day peace-of-mind in the field. The Trimble Protected Suite includes Protection Plans (Extended/Advanced/Software/Firmware Warranty & Maintenance), Tracking & Theft Deterrence Products, Refurbished Equipment, Maintenance & Repair Services, Technical Support, and Training.
This portfolio allows Trimble to offer their customers best in class industry-specific, Enterprise level solutions to enhance the Trimble customer experience. In addition, these solutions help you stay productive, increase your efficiency, and minimize unnecessary downtime.
TRIMBLE PROTECTED Plans announce the TRIMBLE PROTECTED PLUS+ plan for your Total Stations, Tablets, Levels, Radios, Handhelds, GNSS Receivers, Control Units, and Antenna Equipment.
Hardware
( Antennas, Control Units, GNSS Receivers, Handhelds, Levels, Radios, Tablets, Total Stations )
Sold in one-year increments, and up to five consecutive years Protection against Hardware defects
No Deductibles, Ever!
Parts & Labor reimbursement
Transferable ownership (Warranty follows serial number)
Firmware Updates
Software & Firmware
( Control Units, GNSS Receivers Handhelds, Tablets,Total Stations )
Bug fixes
Minor updates, enhancements
AccessSync Cloud-based File Transfer Service
Featured Products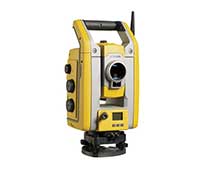 Total Station
Trimble S5 Total Station
Featured Products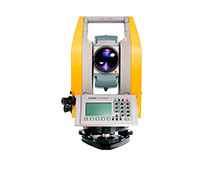 Trimble C-Series
Trimble C3 Mechanical Total Station
Featured Products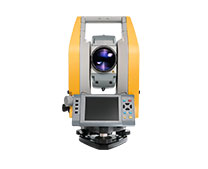 Trimble C-Series
Trimble C5 Mechanical Total Station
Oct 16, 2017

BERLIN, Sept. 26, 2017—Trimble (NASDAQ: TRMB) today announced the release…

Sep 27, 2017

BERLIN, Sept. 26, 2017—Trimble (NASDAQ: TRMB) introduced today the Trimble®…
Training &
Certification