GPS / GNSS Surveying Systems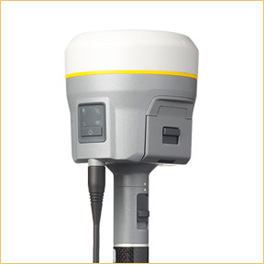 Industry-Leading GNSS Solutions Designed With the Surveyor In Mind
Backed by a legacy of GNSS technology and surveying expertise, Trimble provides surveyors with reliable GNSS survey solutions that meet their distinct requirements. Whether you need the cable-free convenience provided by Trimble integrated systems, the flexibility of Trimble modular systems, or the simplicity of handheld point measurement, Trimble has a solution for you.
Expanded Trimble xFill functionality will now allow surveyors to continue collecting data with centimeter accuracy indefinitely after connection is lost with their base station or VRS network.
Powered by Trimble RTK technology, Trimble xFill allows unlimited and continuous RTK accuracy with no degradation in precision, through a subscription to Trimble's CenterPoint RTX service.
With a CenterPoint RTX subscription, surveyors can remain productive indefinitely outside of radio range and avoid the costly need to move their base station or utilize an optical total station.
Without a Trimble CenterPoint RTX subscription, xFill maintains RTK level accuracy for up to five minutes during interruptions in the primary terrestrial correction stream. xFill functionality is built into every Trimble R10 GNSS system.
The Trimble CenterPoint RTX subscription:
Maintains survey level precisions for an infinite duration.
Leverages a worldwide network of Trimble GNSS reference stations to deliver position information via geostationary satellites or internet connection.
Seamlessly "fills in" for RTK or VRS corrections during temporary outages such as radio black spots.
Featured Products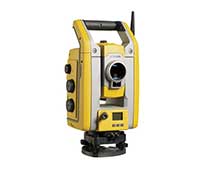 Total Station
Trimble S5 Total Station
Featured Products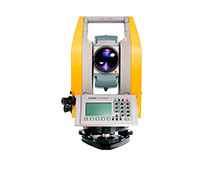 Trimble C-Series
Trimble C3 Mechanical Total Station
Featured Products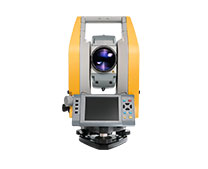 Trimble C-Series
Trimble C5 Mechanical Total Station
Oct 16, 2017

BERLIN, Sept. 26, 2017—Trimble (NASDAQ: TRMB) today announced the release…

Sep 27, 2017

BERLIN, Sept. 26, 2017—Trimble (NASDAQ: TRMB) introduced today the Trimble®…
Training &
Certification