Optical Surveying Focus & Robotic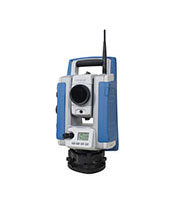 The Spectra Precision FOCUS 35 is a new range of motorized total stations providing high speed, accuracy and precision in measurement. The FOCUS 35 robotic instrument moves the power of the observer from the instrument to the range pole, improving efficiency. The speed of observation and precise positioning of the FOCUS 35 Robotic Total Station is provided by patented StepDriveâ"¢ motion technology, which controls the horizontal and vertical motion of the motors, eliminating the need for traditional motion locks. The FOCUS 35 includes a tracking sensor that uses LockNGoâ"¢ FastTrack tracking technology, enabling the instrument to constantly lock onto the prism.The FOCUS 35 RX extended operation models feature market-leading battery life.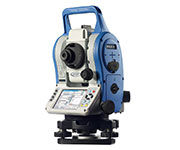 The Spectra Precision® FOCUS® 8 Total Station offers the power of a Windows CE operating system and world class Spectra Precision Survey Pro field software combined with clear-to-view quality optics, smart design, and superior components that your surveying jobs demand.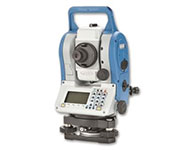 The Spectra Precision FOCUS 6+ Series is a new range of tough, water resistant, and ultra-portable mechanical total stations. Available in 2" and 5" models, the Spectra Precision FOCUS 6+ Series offers superior quality optics and dependability, making them ideal for a variety of surveying applications.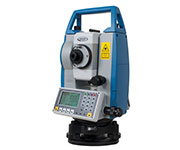 The Spectra Precision FOCUS 2 Series of total stations are new, highly affordable, mechanical total stations delivering versatility, ease-of-use and feature-packed onboard software to provide unmatched performance and productivity.
Featured Products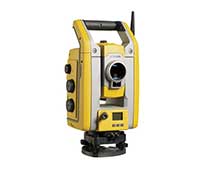 Total Station
Trimble S5 Total Station
Featured Products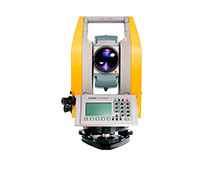 Trimble C-Series
Trimble C3 Mechanical Total Station
Featured Products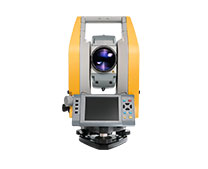 Trimble C-Series
Trimble C5 Mechanical Total Station
Oct 16, 2017

BERLIN, Sept. 26, 2017—Trimble (NASDAQ: TRMB) today announced the release…

Sep 27, 2017

BERLIN, Sept. 26, 2017—Trimble (NASDAQ: TRMB) introduced today the Trimble®…
Training &
Certification